Retraite
Vision Quest in Spain
woensdag 5 juli 2023 om 17:00
woensdag 19 juli 2023 om 14:00
Oskar Demmer
+43-676-3715664
oskar.demmer@wnr.at
€1100 - €1500. Food and lodging: €420.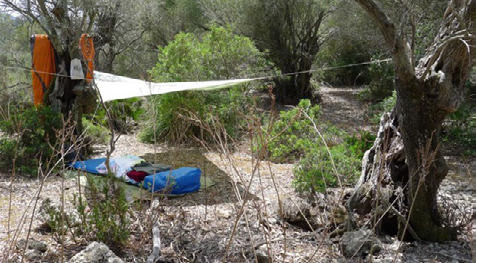 The vision quest is an ancient initiation ritual, offered here in a contemporary form — a rite-of-passage for our time. Initiation means a new beginning and a step into the unknown. When one crosses the threshold and steps into the unknown wilderness, boundaries begin to dissolve and our vision begins to expand.
The place for our vision quest is the western mountain range of Mallorca between Pollenςa and the monastery Lluc — a wonderful wilderness area with rivers, lakes, forests, canyons, and marvelous views of the sea. The quest is conducted by Dr. Oskar Demmer, MD, Suzanne Demmer, and Brigitte Gittenberger.
See for more details the flyer:
static1.squarespace.com/static/630fd7523149b106d7bce1ce/t/641b9e81a4a34929a53ada64/1679531650367/Vision_Quest_Spain_web.pdf